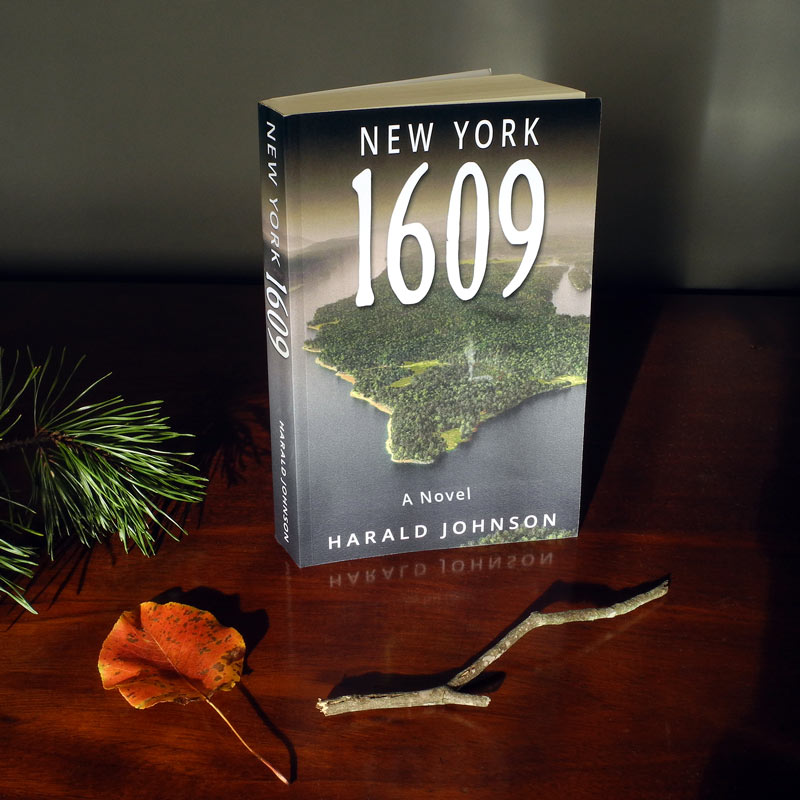 I'm excited! Getting ready to release the Omnibus Edition of my historical fiction story about the birth of New York City (and the island at its heart: Manhattan).
If you've been following my progress, I wrote and published the four parts of the story serially last year. That is, as a series of short ebooks or novellas. Digital only, no paperback or hardback.
So now I'm rolling the four parts together into a consolidated and also expanded work called an "omnibus" that includes updated versions of the four short books in The Manhattan Series plus new added content. (One of those new pieces is an Afterword explaining what happens after the end of the story proper.)
If you're unfamiliar with the term, a literary omnibus is "a volume containing several novels or other items previously published separately." Omnibus authors and titles include Jules Verne, Sherlock Holmes, Agatha Christie, and Tolkien's The Lord of the Rings.
One of the reasons I'm doing this is because some people just like reading paper-based books. Me, too! And the novellas were simply too short to print.
But if you're an ebook fan, don't worry—this new edition will also be available in that format. And if you've already purchased one or more of the short ebooks, I'll figure out a pricing deal that works for all.
What you're looking at in the top image is a "proof book" I ordered to get a sense of how the printed book will feel in my hands. How the paper color looks. How comfortable the type font is. How the maps reproduce. (Maps are important to me, and I'm always disappointed with historical fiction books that don't include them; I'm constantly flipping back to them as I read.)
Note that this omnibus comes in at a whopping 543 pages with real heft and weight. Appropriate for a saga-style story about one of the most important places on earth, don't you think?
You'll also notice a slight change in the book's title, and instead of tinting or "stylizing" the covers as I did with the novellas, I'm using the gorgeous image of how Manhattan would have looked in 1609 in its full, unaltered state. (And many thanks again to Dr. Eric Sanderson who licensed this brilliant image to me.)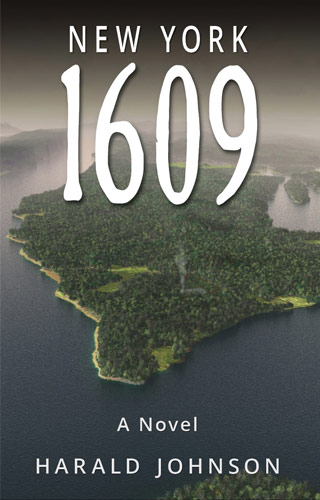 Additionally, there was reader feedback with confusion about where the Lenape lands (Lenapehoking) actually were, so I adjusted the first map to make it clearer. Here's a fragment: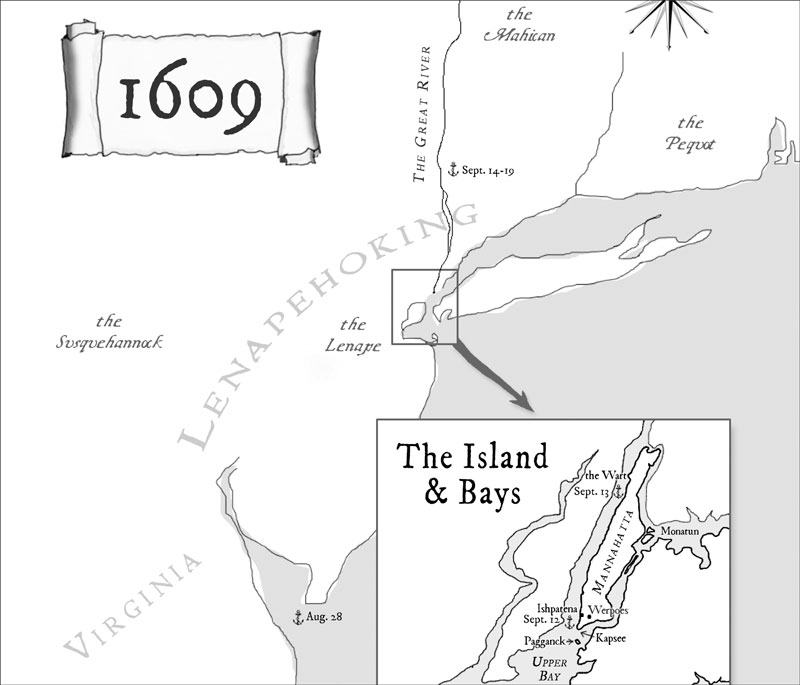 There's still some wrapping up to do, but when the time is right (hopefully in February), I'll be announcing the release of the Omnibus Edition of New York 1609: A Novel here first.
Like I said: I'm excited!