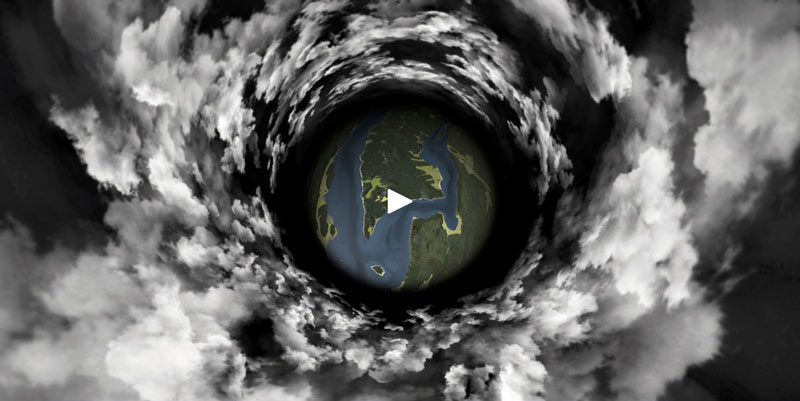 One of the joys of writing historical fiction about a famous place (NYC/Manhattan) is discovering what other writers or artists have to say and express about the same location. And when their work is also about the same time period, even better. Leading me to introduce you to a new effort that's quite amazing: the "Calling Thunder" project.
Calling Thunder, a new virtual reality undertaking out of Cornell University, offers the chance to experience how pre-European Manhattan of 1609 might have sounded, and how it compares to the cacophony of the present-day city. Created by sound engineer Bill McQuay and artist David Al-Ibrahim, the project layers wildlife audio from Cornell's archive over 360-degree sketches from four Manhattan locations: the High Line, the American Museum of Natural History, Inwood Hill Park, and Collect Pond Park. Here's the video overview of the project (click it):
There's also a related website (www.unsung.nyc) that has additional soundscapes (audio clips) and 360 viewing (click-and-drag for supported browsers) for the four featured locations on Manhattan island. The first is Lower Manhattan's Collect Pond, which figures prominently in the story I'm writing. Listen and see for yourself: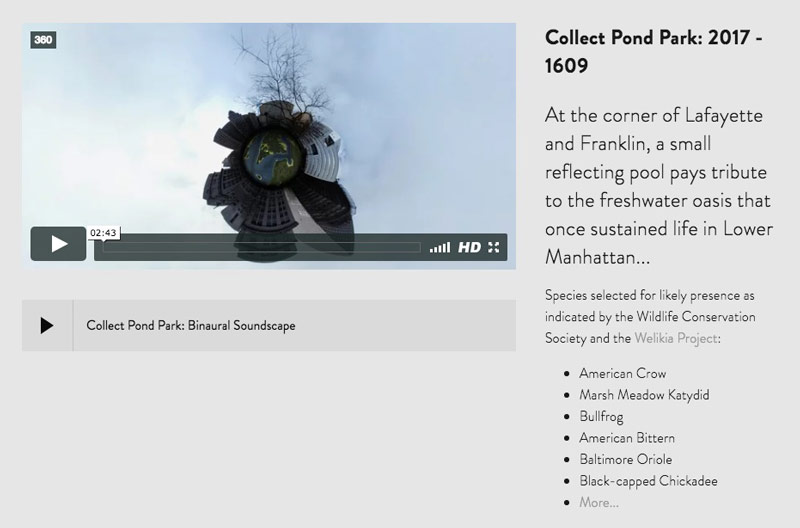 I spent several hours on my last research trip at this very spot, imagining, writing notes, and taking photos. Here are a couple visual souvenirs: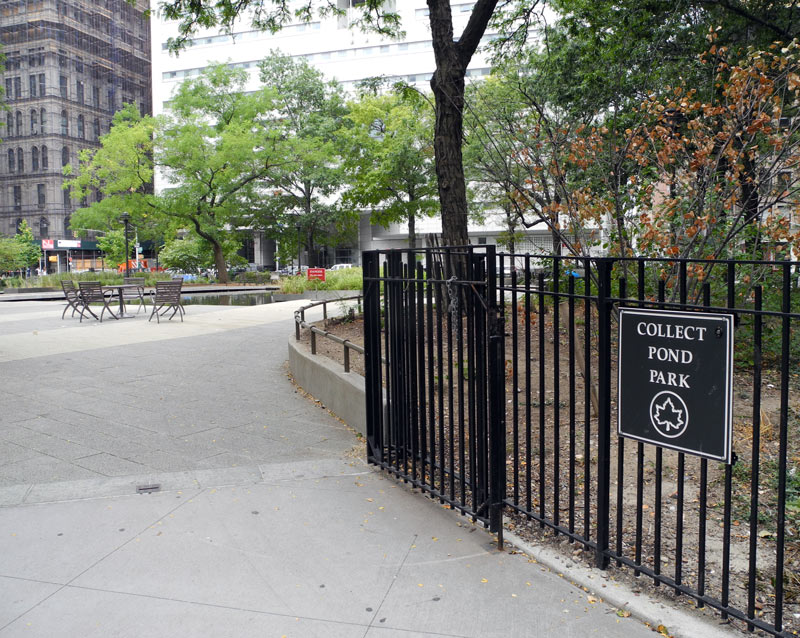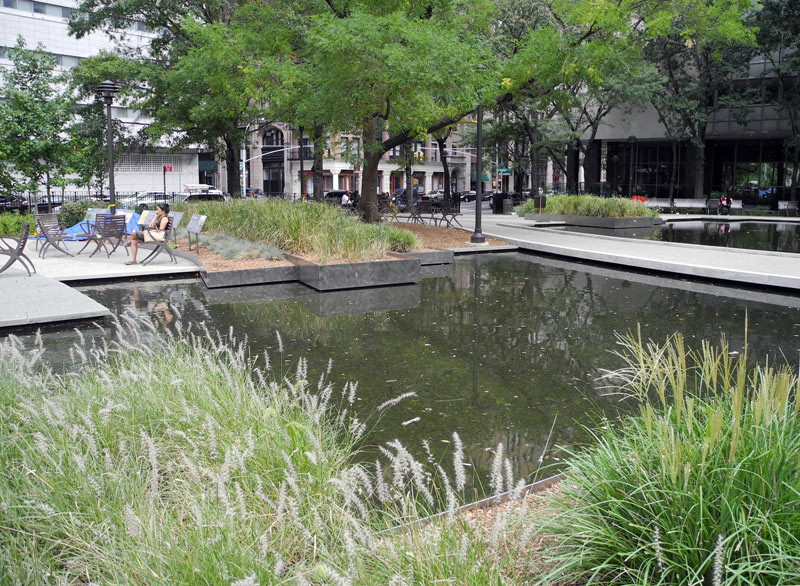 According to the project's producers, the goal of Calling Thunder is to create an immersive audio environment. Bill McQuay of the Cornell Lab of Ornithology explains, "The sound is the color that we are trying to get the listener to put within the outlined environment. We don't view the world in 360 degrees, but we hear the world in 360. We hear sound all around us."
Having stood at the exact spots the project features, I can attest to that. And I can imagine what Manhattan sounded like 400 years ago.
---
P.S. If you haven't already, Subscribe to Harald's news and updates, and get your free PDF infographic: "Manhattan: Then & Now — 1609-2016."



---