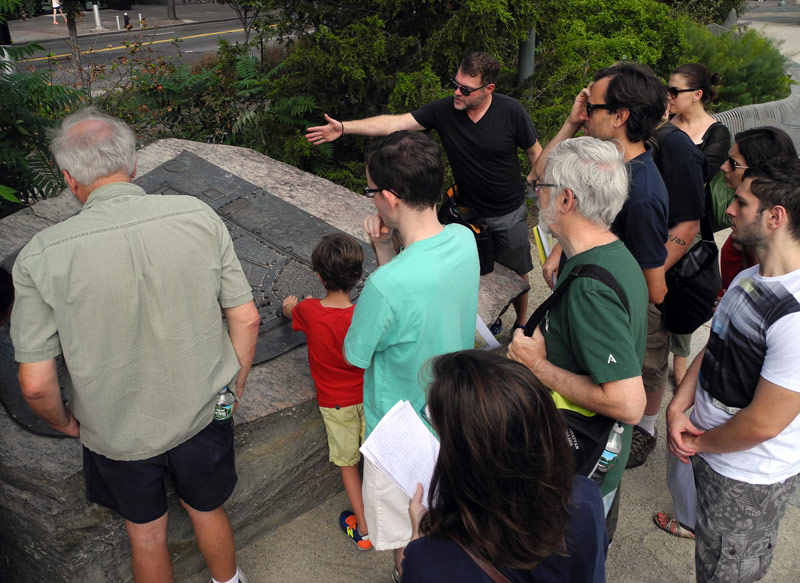 On September 18, 2016, I joined a walking tour of Lower Manhattan on one of my research trips to NYC. A very specific tour. A history tour. It was hosted by a tour group called Untapped Cities and called "Remnants of Dutch New Amsterdam in NYC."
New Amsterdam was Lower Manhattan almost 400 years ago—roughly from 1626 to 1664, when the English took it over from the Dutch. And I gotta say, I've researched this history for the story I'm writing, and I know quite a bit about it. But following and listening to tour guide Justin Rivers was eye-opening. So many little historical treasures hiding in plain sight. Like that 1660 Castello Plan map reconstruction at Peter Minuit Plaza shown in the photo at top.
Here's the group using copies of the 1660 plan provided by Justin: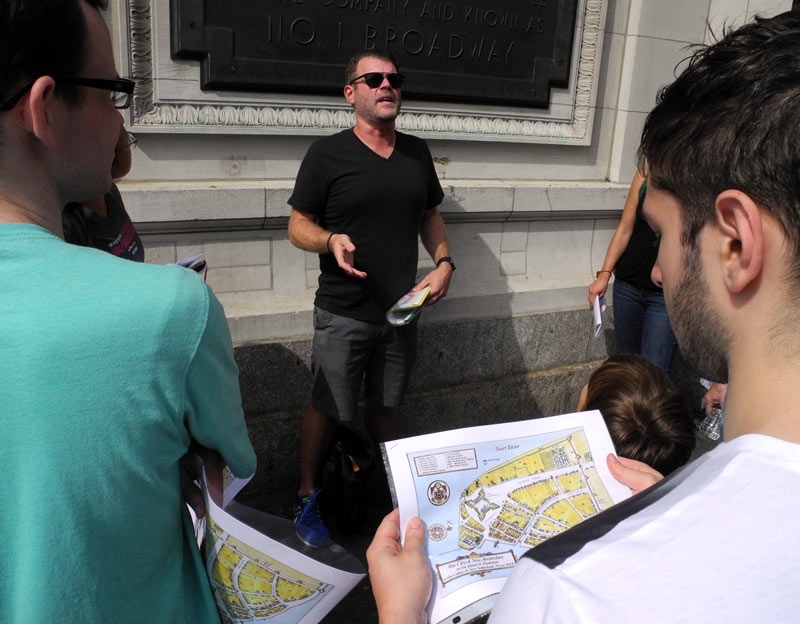 And here are (public domain) reproductions of both the original 1660 plan (pen and ink with watercolor copy) and the Adams-Stokes redraft done in 1916: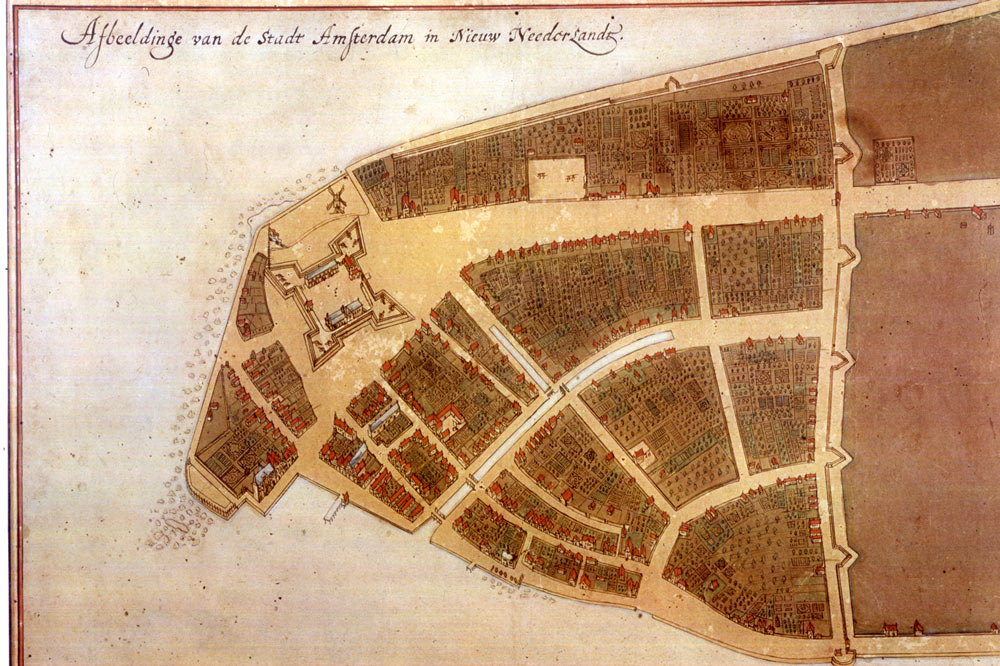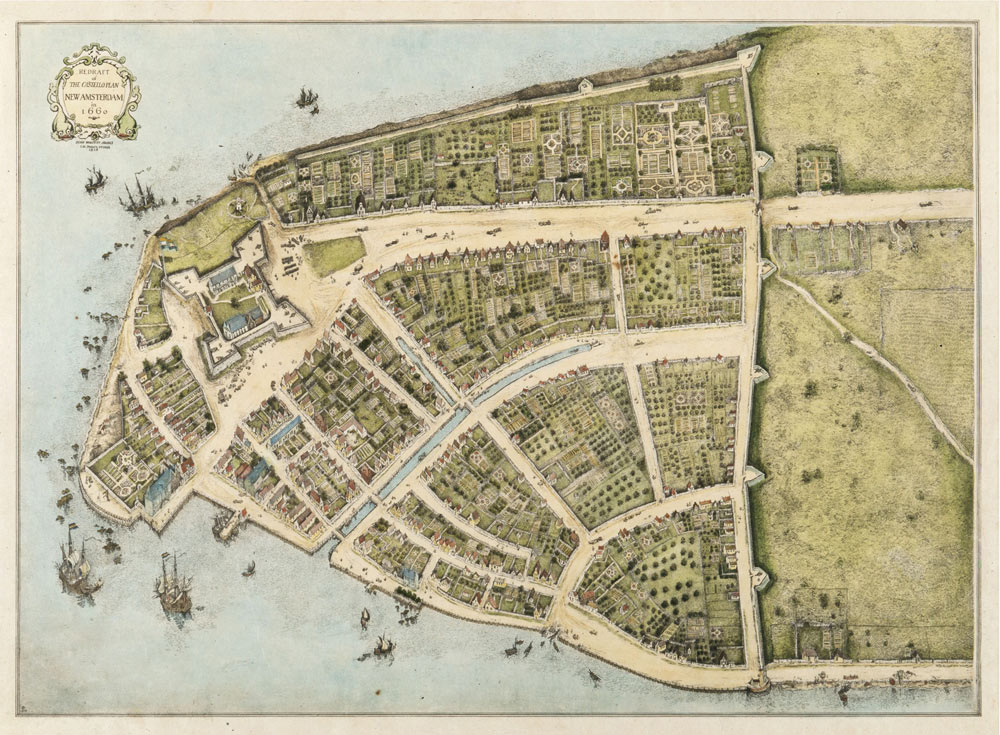 Click on either image above. See the four-pointed Fort Amsterdam at upper left? That's now gone (occupied by the current National Museum of the American Indian). And that broad avenue leading from it to the right? That's today's Broadway.
And that straight, top-to-bottom line that looks like a wall separating the town from the hinterlands? Well, that would become today's famous Wall Street. Here's my tour group standing on Wall Street: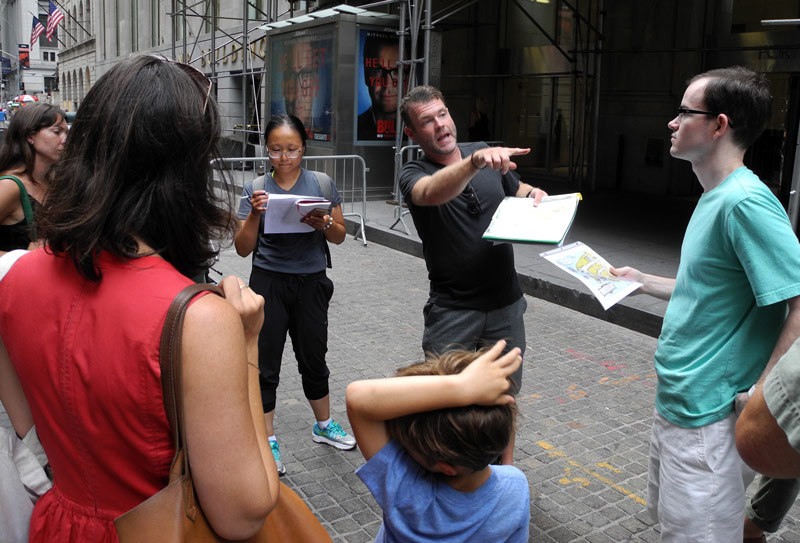 So how does New Amsterdam compare to the lower tip of Manhattan today? Quite a bit different. Take a look: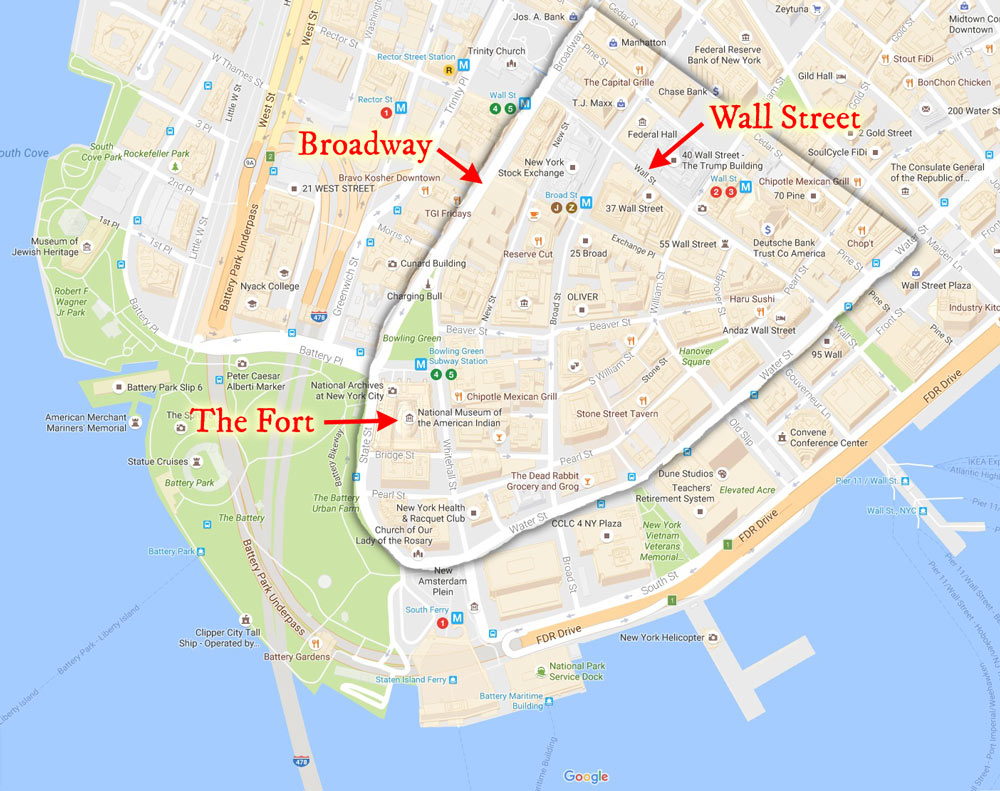 I'll go more into the changes in Lower Manhattan (and NYC) in later posts, but suffice it to say that I had a great time on this walking tour. And once the tour guide, Justin, figured out I knew something about this history, he let me throw in some pre-colonial tidbits and theories as we walked around the lower tip of Manhattan. It was a couple hours very well-spent, and I recommend tours like this to anyone who's curious about this great city that holds so many secrets.
---
P.S. If you haven't already, Subscribe to Harald's news and updates, and get your free PDF infographic: "Manhattan: Then & Now — 1609-2016."



---