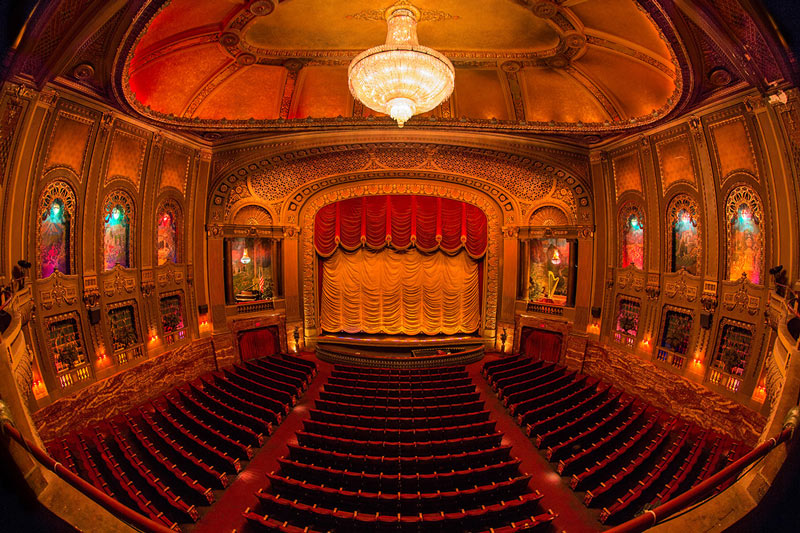 When I saw a mention that the 2016 film Neither Wolf Nor Dog was coming to the historic Byrd Theater in nearby Richmond, I couldn't resist. First of all, look at that magnificent photo above by Scott Kelby. They don't make movie theaters like that any more, do they? (FYI: The Bryd opened in 1928 and they currently charge only $1.99 for showings of classic and arthouse films) But the main draw was the movie as part of the inaugural Pocahontas Reframed Native American Storytellers Film Festival.
This was the festival's first year so they only had 16 films spread over three days, but it was an eclectic mix, and with all shows free, and with November being National Native American Month, what's not to like? So I convinced my wife and we headed east to Richmond.
I was hoping to catch part of the preceding film, Rumble: The Indians Who Rocked the World, a feature-length documentary about the role of Native Americans in popular music history, but we got lost on the way and made it to the theater just as that film was ending.
Neither Wolf Nor Dog did not disappoint. I had already read the 1994 novel by Kent Nerburn (as part of my historical-fiction-writing research), so I was a little leery about how this very independent film would handle the adaptation. Made on a shoestring budget ($50,000!) by Scottish filmmaker Steven Lewis Simpson, the movie tells the story of a Lakota elder named Dan (played by the late Dave Bald Eagle) who summons white writer Nerburn (played by Christopher Sweeney) to help him write a book about his people.
From the opening seconds of this 110-minute film, I knew this was no crummy B-movie. You can always spot a bad B-movie by—besides a lousy script—the poor sound and crappy lighting. But this film, with a script by Simpson and Nerburn, sucked me in right from the start. Yeah, there are some minor cinematic issues here and there, and while some may find the pace languid and slow—it's quiet like the Indian way described in the book—the sound is crisp and the music track is haunting. Here, watch the trailer:

(click above to watch the official movie trailer)
Like the book—part of a trilogy that I recommend to anyone interested in contemporary (and historical) Native American life—there is plenty of both subtle and not-so-subtle references to the sad history of the indigenous peoples of America, some of it blunt and hard to hear. But it's not a total sob story. There's plenty of humor and warmth, and you really get a sense of place in the locations filmed in the Dakotas.
When the film ended and the house lights came on, the festival's director, Bradby Brown, brought lead actor Chris Sweeney to the stage to answer questions from the good-sized audience. I was struck by how engaged and full-throated Sweeney was about his experience making this film, and how he intends to honor the thoughts behind it: "I want to be a vessel of hope so we can all be better people."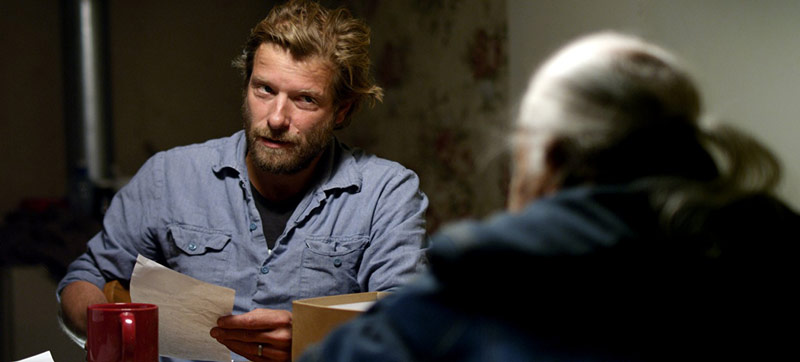 As a white man, Sweeney spoke of his "universal complicity" in what happened to American Indians in history. I've been thinking about that a lot as I prepare to publish my consolidated, full-length novel of the birth of New York City/Manhattan. I mean, what gives me the right to relate a story of the struggles that indigenous people had in 17th century New Netherland?
For me, the answer is embedded in another remark Sweeney made: "embracing our common humanity." That comes closest to what I'm feeling. I am not of Native American heritage; far from it, in fact. But I am human. And all humans—under our cultural and physical skins—are basically the same inside. We Love. We Hate. We hope. We fear. And we imagine. And we tell stories.
Thumbs up for Neither Wolf Nor Dog in both book and movie form.